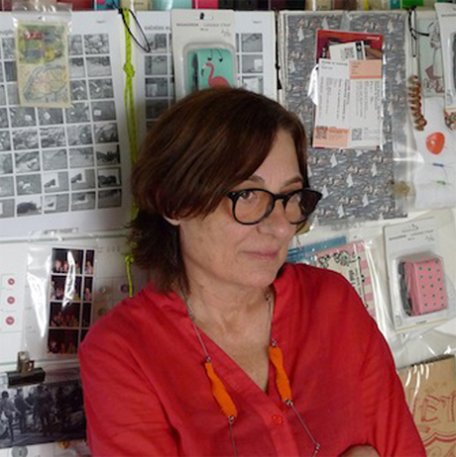 01/06/2018 a 11/09/2018
Eugènia Besora
"Concepts and technique help to solve creative processes. I'm interested in getting the jewel to be integrated in a more natural way in everyday life, and that it is a language that is close to everybody."
..."The gesture of transferring a drawing on paper onto a bracelet or earrings, and trying to conserve its ductility or draw with colored threads, as Eugenia Besora does, reminds us that also the jewelry can continue to maintain close ties with some of the technical contributions that have contributed to overflowing the field of traditional painting and sculpture. The collage, the assembly, the objet trouvé and the same ready made have also made possible the development of contemporary jewelry. " Glòria Picazo
"... It is full of enigmatic materials that we would barely name. All is in miniature. In the head of the Eugènia Besora, they all have a concrete form that has nothing to do with their current state. Soon they will be small sculptures. Author's jewels in which absolutely everything he does with his hands, without even using welding. Gold is not dazzling. Not the precious stones. One of his latest collections was made of paper. Your jewelery is deliberately contemporary. The value of each piece has nothing to do with the raw material that has been created with it." Anna Sáez
We speak with the artist:
You studied jewelry at the Escola Massana in Barcelona, and later you graduated in Fine Arts, specialty sculpture . What led you to combine these two specialties?
Yes, first of all, I studied jewelry at the Massana School and when I was in the third year I enrolled in sculpture classes at the Faculty of Fine Arts of the UB. I was attracted by ..
Participants:
Eugènia Besora
Place:
Galeria CONTEXT
Carrer de Viñolas, 8-10 Sant Cugat del Vallès (Bcn)